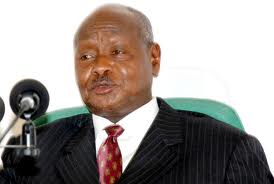 President Yoweri Museveni has ordered the sacking of a ministry of health official over alleged bribery.
He has directed the Permanent Secretary Asuman Lukwago to dismiss the Head of Procurement Frank Mugisha Kasaka, for allegedly asking for a bribe from an Italian investor.
The President's directive follows a complaint from Enrica Pinetti the chairman of Finasi, a company that supplies healthcare items that Mugisha had asked for a bribe of 20% of the total cost of the project he was handling in order to finalize the procurement process.
Museveni says Mugisha must be replaced with a devoted civil servant who cannot steal.
He made the directive while meeting the ministry officials and investors at State House Entebbe.