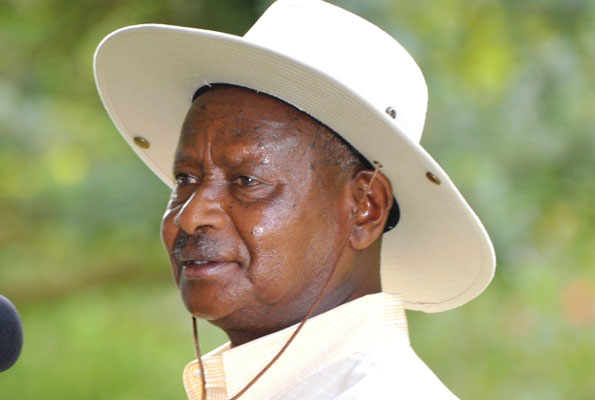 Government is committed to providing a stable atmosphere for business in Kampala.
This is a promise made by President Yoweri Museveni to the people of Kampala.
Meeting Kampala Capital City Authority councilors at state house Entebbe, President Museveni promised to work with KCCA leadership to make Kampala attractive to everyone since it's the country's image.
The councilors who were led by city Executive director Jennifer Musisi discussed a number of issues ranging from beautifying the city, revenue mobilization, garbage collection among others.
Earlier the police sealed off the IPC offices situated along Katonga road following plans by opposition leaders to hold a meeting at the premises to further discuss the KCCA tribunal report .
The report which was released yesterday by High Court Judge Justice Catherine Bamugemereire found the Lord Mayor Erias Lukwago guilty of incompetence and abuse of office, paving way for his possible impeachment.
The police were led by the Central Police station Regional Police Commander James Ruhweza.
At Kisekka market, traders were this morning engaged in running battles with the police.
The venders burnt tyres in the middle of Kyagwe road protesting the findings of the KCCA tribunal.
According the Regional Police Commander Kampala South Mike Mugabi, the police will still maintain its presence at the market to sure total peace and order.
He also told KFM that the police would not hesitate to arrest anyone involved in inciting violence.