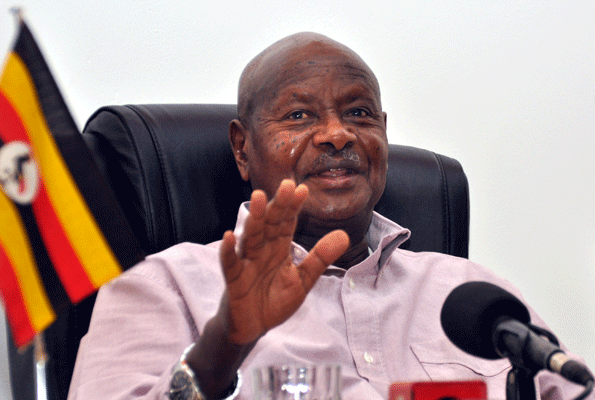 The select committee probing the irregularities in the standard gauge railway project has been closed to the media.
President Yoweri Museveni directed the media out of the meeting at State House Entebbe, where he is meeting the committee to explain his role in the contracting of Chinese Harbour Engineering Corporation to build the 8 billion dollar railway line.
The committee chairperson, Kafeero Sssekitoleko kicked off the meeting by questioning the president over his role in the deal.
However, the President asked that the media first leaves the room before he could explain himself.