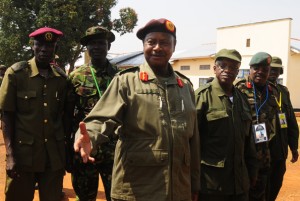 President Yoweri Museveni has directed the Ministry of Finance to pay off all funds that government owes to Cooperative Unions.
The directive was issued during the NRM annual retreat being held at the National Leadership Institute in Kyankwanzi.
In her presentation Trade Minister Amelia Kyambadde told the NRM members that government still owes a number of Cooperative Societies for properties lost during the bush war amounting to over Sh.13 billion.
Some of the affected unions include the Banyankore Kweterana Cooperative Union which is demanding over Sh.2.7bn.
Others are Masaka Cooperative Union seeking Sh.5billion, West Mengo, Bunyoro Growers, and West Acholi Cooperative Union among others.