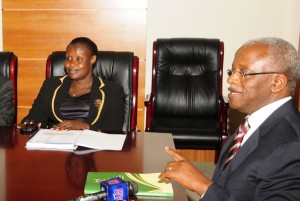 A report on the job evaluation and reorganization of staff the structure and financing of Makerere University has today been handed over to the Prime Minister Amama Mbabazi.
Two years ago the government instituted a ten man committee to review the salaries of Makerere staff after they laid down their tools over pay.
The Minister for Education and Sports Jessica Alupo says the recommendations will be used as guidelines in paying salaries of all staff in public universities.
Alupo says the report will be studied by government before being implemented.