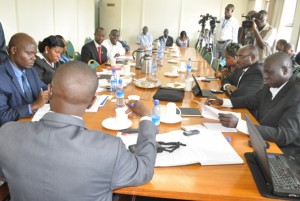 Parliament's defence and internal affairs committee has directed government to produce a letter from the South Sudan requesting for the deployment of UPDF soldiers.
 The resolve was reached as the committee discussed the status of forces agreement reportedly signed between government and the Salva Kiir-led government.
Committee members say the agreement is not detailed on the fate of UPDF soldiers in South Sudan, who will fund and pay the soldiers, as well as compensation.
MPs including Saleh Kamba, Ibrahim Ssemujju and Simon Mulongo say the agreement needs legal interpretation, as well as details from the army on whether the presence of UPDF is duly ratified.
Yesterday, President Museveni revealed that a number of UPDF soldiers had died in battle with rebel forces.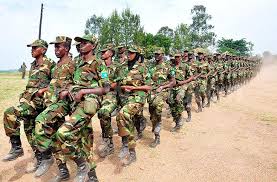 Meanwhile, the army has finally spoken out on Ugandans who are returning to troubled South Sudan.
 This follows reports of some Ugandans already returning to the country to resume business despite the ongoing fighting in some parts of the country.
The army spokesperson Lt. Col. Paddy Ankunda has told journalists in Kampala that the evacuation exercise is still going on yet some Ugandans are going back.
He says the country is not yet safe, advising Ugandans to stay away.