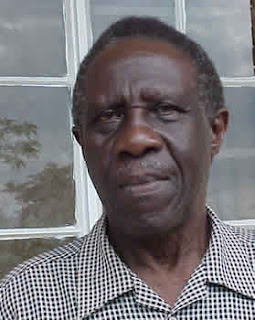 The family of Prof. George Kakoma is in shock, following the false rumor that said he had died.
His wife Maria Tereza Kakoma says she was shocked to receive calls from friends and relatives early this morning, conveying their condolences.
Treza says her husband came out of coma a month ago and can now hear the sounds around him.
She says he can now notice when a visitor enters the room and can even eat.
Kakoma has been ill for long time, spending months in coma.
His grand son in law Allan Kanyike says they were shocked to hear the false news of the reported death, which he notes spread even to friends and relatives abroad.
Kanyike however appeals to the government to offer support to Kakoma, whose role in the country's history cannot be denied.
Prof. George Kakoma composed the national anthem but has decried the lack of support from government for years.
He even sued the government seeking compensation for use of his creation as a National Anthem but was only awarded Shs 50m out of the Shs 800m he had asked for.