Military intervention is not ruled out as govt seeks to resolve the Moyo border conflict.
The government spokesperson Ofwono Opondo is however calling for peaceful means to be explored first.
Opondo says all those with grievances should present them through the diplomatic procedures and follow geo-mapping procedures approved by the UN.
He told Daily Monitor that if the border conflict becomes a matter of insecurity, then UPDF in consultation with other authorities will defend the citizens of Uganda.
This is after the Afodi border post that links Uganda to South Sudan was closed temporarily as over 1000 demonstrators marched from Moyo town.
The agitated demonstrators carrying placards began their march after they were addressed by Moyo leaders to show discontent over arrest of local leaders last week.
The Woman MP for Moyo, Anne Auru, who led the demonstration, said the march was meant to draw government attention to their calls to expedite the verification of the border between South Sudan and Uganda.
The locals also hired ten beehives which they wanted to unleash to sting the South Sudanese.
Last week, South Sudanese policemen arrested local leaders and census officials at Gwere village during the enumeration exercise.
By this evening several houses and churches had been burnt down. An unidentified woman was seen running away from a burning pentecostal church.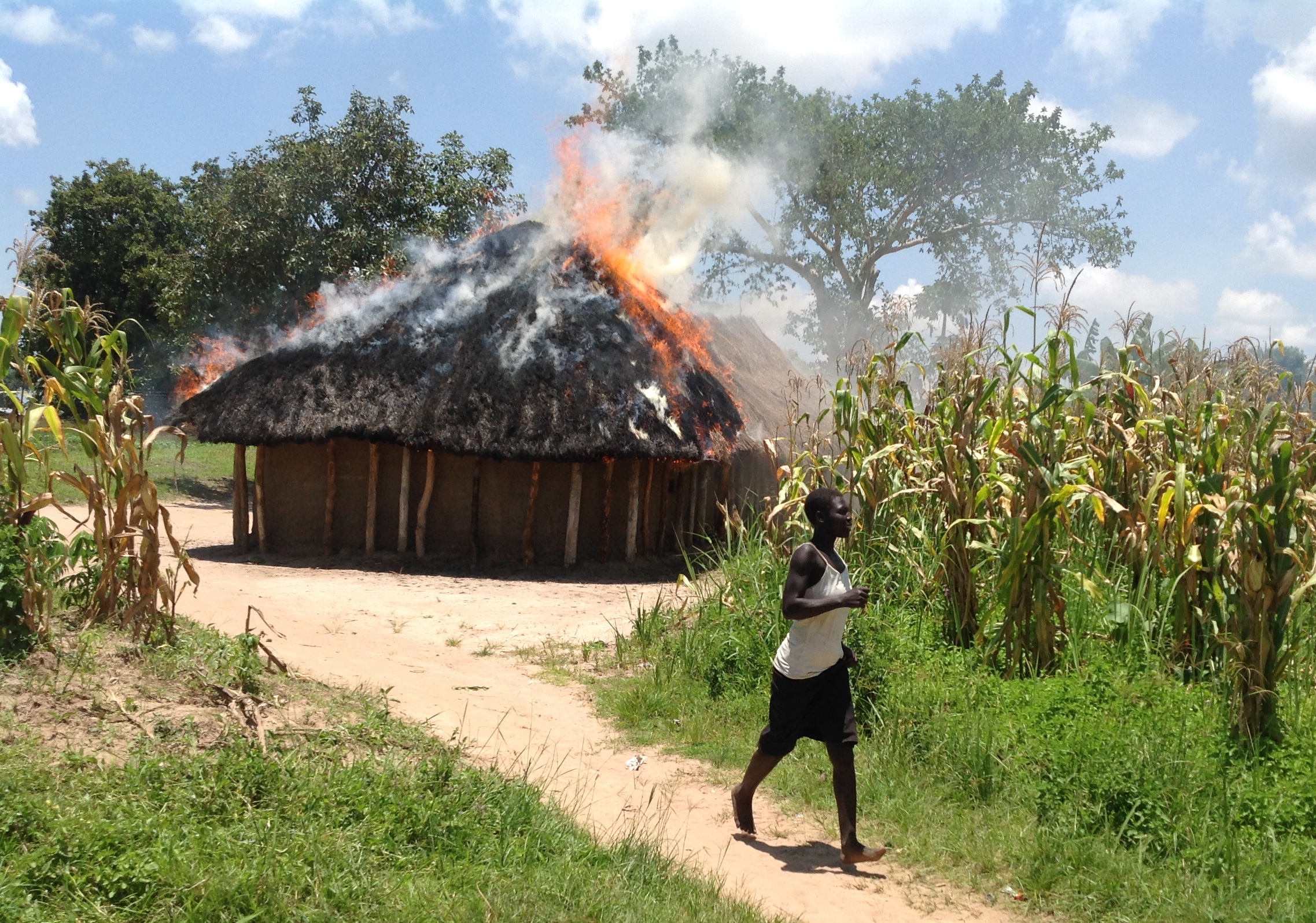 Moyo Resident District Commissioner John Abingwa told KFM earlier that they had security personnel deployed to thwart off any terror threats.