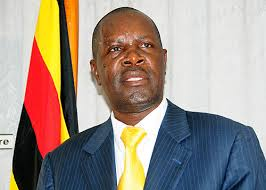 The Public Order Management Bill in now law.
The controversial bill now becomes an Act of Parlaiment after it wa sassented to by the president.
According to the Executive Director of the Uganda Media Center Ofwono Opondo, the Bill was assented to by President Yoweri Museveni on October 2nd
The bill was passed on August 6th 2013, despite broad criticism by domestic and international civil society organisations.
For the Bill to become law, it must receive Assent by President Yoweri Museveni within six weeks.
Members of the civil society and rights activists had asked President Museveni not to give his Assent to the Bill, and for it to be sent back to Parliament for substantial revision. 
The group however says that now that it is an Act of parliament, they have no option but to challenge its enactment before the Constitutional Court.
Retired Bishop and renowned civil society activist Zac Niringiye says it is not surprising that the president assented to the bill, adding that it is meant to suffocate the opposition.
Government however, has often maintained that the piece of legislation is meant to regulate public gatherings and the use of public address systems.