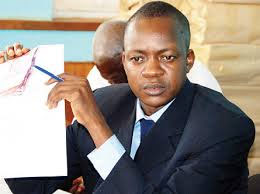 With few days to Easter celebrations city shoppers have been warned against buying items from street vendors.
Kampala Capital City Authority (KCCA) spokesperson Peter Kauju says they will prosecute all those that buy from street vendors.
Kauju adds that the biggest challenge faced in fighting this vice is that the general public continues to support the illegal activities of vendors and hawkers.
He says buying from street vendors could land one in jail for a period between three to six months or a fine of between Shs.300,000 and Shs.600,000.
Story by Shamim Nateebwa