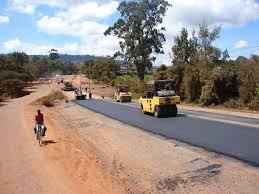 The ministry of works and transport has said the ongoing rains have largely affected road works upcountry.
The state minister for works and transport Eng. John Byabagambi says they have been forced to halt some works on major roads due to heavy rains.
Byabagambi says as soon as the rains stop they are to continue with permanent road works.
The rains have uprooted culverts, washed away some bridges and have rendered some roads impassable in areas such as the Elgon region and Kasese.