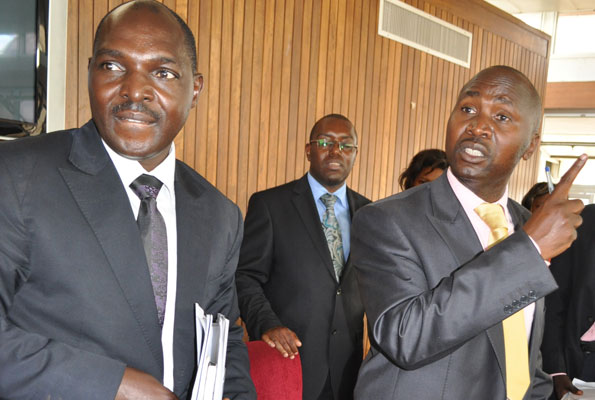 The MPs expelled from the NRM today continued with the battle to retain their seats before the Supreme Court.
The MPs want the Supreme Court to overturn the constitutional court ruling, ordering the speaker of parliament to stop them from accessing and participating in parliamentary activities.
Their lawyers have also asked court to halt proceedings at the Constitutional Court until the earlier case, challenging their expulsion from the NRM, which is before the High Court has been determined.
The NRM lawyers led by the John Mary Mugisha were challenged in vain to table the authority used the Attorney General to direct the eviction of the MPs from Parliament.
The judges led by Justice Bart Katurebe have concluded the hearing of the application and are to give their ruling on notice.
Story by Ruth Anderah