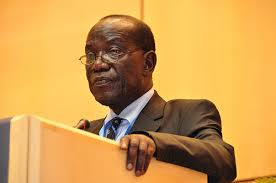 The government has asked warring parties in South Sudan to respect the agreement signed and ensure its full implementation.
The appeal has been made by the vice president Edward Kiwanuka Sekandi during a meeting with his south Sudan counterpart James Wani Igga.
Sekandi says Uganda's interest is seeing peace restored in the neighboring country.
Recently leaders of IGAD gave a 60 days ultimatum to the two parties to form a unity government.