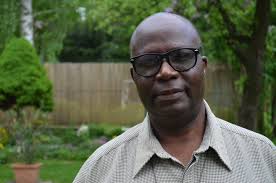 Rev Dr. Solomon Nkesiga, Vice Chancellor Bishop Stewart University has died.
He died this morning at Kampala Hospital after a long battle with cancer.
Nkesiga was the husband to Rev. Diana Mirembe Barlow Nkesiga the Vicar of All Saints Cathedral Nakasero.
According to Retired Bishop Zac Niringiye, Nkesiga passed away at about 4:00am.
He has described the late Nkesiga as a good man, saying the church has lost an irreplaceable leader.
While James Abola , the People's Warden at the All Saints Cathedral Nakasero, describes the late Nkseiga as a very knowledgeable person, an effective minister of the gospel, researcher and author who loved people genuinely.
Abola said the church is yet to make arrangements for the deceased's burial and funeral.