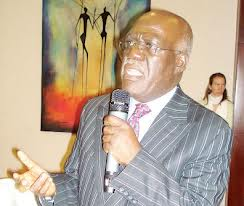 Former Forum for Democratic Change electoral commissioner does not regret his decision to go back to the NRM party.
Speaking KFM, Rtd Maj. Rubaramira Ruranga says he has dedicated the rest of his life to fighting HIV/AIDS and hence the need to work with the president.
He says the president has been consistent in the fight and should be supported.
He has told KFM that he regrets all his earlier attacks on him saying reconciliation is now the way to go.
He however advises the opposition FDC party leadership to focus on ending the internal wrangling it the party if it is to regain support from the musses.
Ruranga, one of the former bush war fighters fell out with President Museveni after the scraping of term limits and has been a vibrant member of the opposition.
Meanwhile, some members of parliament from the Forum for Democratic Change have reacted to Rubaramira's defection saying it will not affect the party.
They say that Rubaramira's action is not surprising because it's in his character to keep crossing from one party to another.
The MPs including Franca Akello and Hassan Kaps Fungaroo say that it was his personal choice to cross and therefore the party cannot waste time following up the matter.
They also say that no one should use the excuse of the differences in the party to cross to another saying that there is no party without such differences.