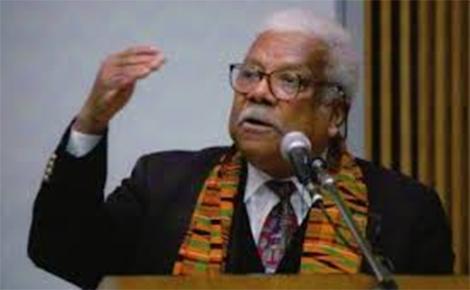 More leaders continue to pay tribute to fallen education icon Prof. Ali Mazrui.
The latest is Prime Minister Dr. Ruhakana Rugunda who says Mazrui will be remembered for his intellectualism and academic achievement.
Rugunda says Makerere University often benefited from his lectures, the most of which was an encounter with Walter Rodney 45 years ago.
He says Mazrui enjoyed vibrant intellectual discourse and often stimulated debate through his powerful and sometimes provocative ideas.
Rugunda adds that as Pan Africanist, through his career Mazrui made significant contributions in the field of academia, deepened Africa's engagement with the rest of the world.
Mazrui died yesterday at the age of 81 in the USA where he had been lecturing.
Mazrui was born on 24 February 1933 in Mombasa. He was a political writer on African and Islamic studies and North-South relations.
He authored and co-authored more than 20 books and hundreds of articles in major scholastic journals and for public media
He was known to be a free thinker who would not distort the truth and facts to the dictates of the establishment.
Mazrui is not only known in Kenya, in 1963, he moved to Kampala, Uganda, to teach political science at Makerere University.