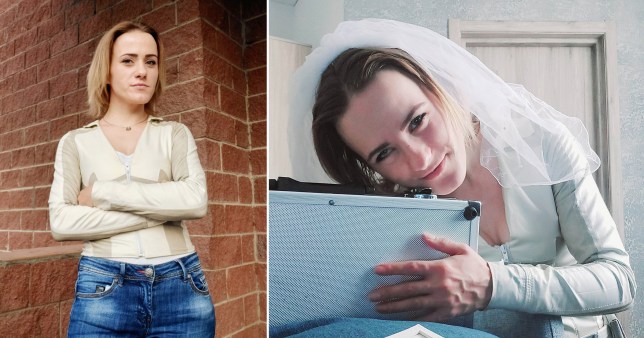 By Metro
A woman in Moscow, Russia has married her briefcase after a five-year relationship. Rain Gordon has finally tied the knot with the love of her life, which just so happens to be a briefcase.
The 24-year-old teacher has always been sexually and romantically attracted to objects, despite having had relationships with human men in the past.
In August 2015, she met the briefcase that would become her 'husband'. Rain had bought the briefcase from a hardware store as a prop for a photo shoot and soon found herself falling in love with the item, which is called Gideon.
A few months later, in November 2015, Rain and Gideon made the relationship official. And now, five years on, the couple have wed.