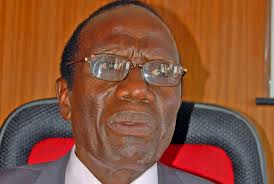 The ministry of education has today released results for the 2013 UACE results indicating a general improvement in performance.
Announcing the results, the Uganda National Examinations Board (UNEB) Secretary Matthew Bukenya said overall, pass levels improved in Christian Religious Education, Islamic Religious Education, History and Biology.
Mathematics and Literature improved at the upper grades.
However, performance levels in the core science subjects still remain very poor, with over 50 per cent of the candidates unable to demonstrate the basic competencies.
Bukenya blamed the general poor performance of Senior Six candidates in the 2013 UACE exams on the lack of critical analytical skills and poor interpretation of questions.
Meanwhile, according to the chairman of the Uganda National Examinations Board Fagil Mandy, unless the quality of education at school level is improved, not much will be achieved in terms of performance of students in candidate classes.
Mandy has asked the ministry of education to consider introducing programs that relate to real life experience to help candidates develop critical thinking skills;
Relatedly, education minister and sports Jesica Alupo has turned the gun on private schools for neglecting science subjects;
She has also issued a directive against forcing students to repeat classes.
The minister of education Jessica Alupo says this is affecting the learners and in some cases has resulted into high school dropout rates.