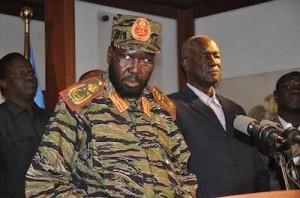 The realization of peace in South Sudan depends on the commitment of its leaders to implement the signed agreement.
On Friday South Sudan's President Salva Kiir and rebel leader Riek Machar agreed a peace deal after a five-month conflict.
Political analyst Julius Lebo says both leaders are still power hungry and it's likely that whoever has a military up hand will disregard the agreement.
He says IGAD leaders have played their part and its now upon the political leaders in South Sudan to work for peace