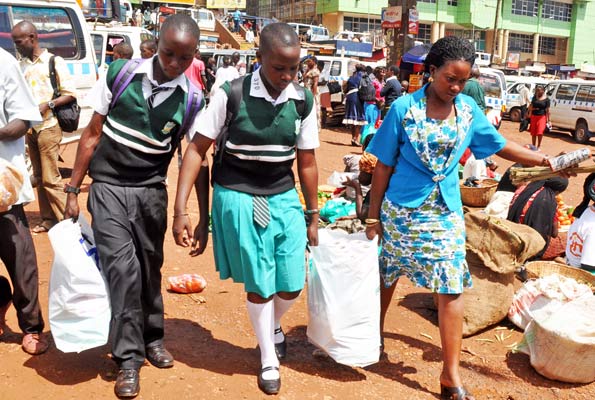 The strike by teachers gets underway today despite calls government to call it off.
The General Secretary Uganda National Teachers Union, James Tweheyo says the parents can take their children to school but there will be no teachers attending to them.
He adds that since the Education Ministry instructed the district leaders to inspect schools on reporting day, the inspectors should take charge of the students.
The teachers are demanding a 20% salary increment. The committee formed by the president to look into the teachers' salaries demands is today expected to release its report.
The committee headed by Education Minister Jessica Alupo is expected to table a report spelling out avenues of deriving funds for the teachers' 20% salary increment.
In Kampala, the turn up has been low at some of the public schools while some have opted out of the strike.
At Buganda Road Primary School, the few children who turned up have been seen playing in the school compound while some parents are picking up their children and taking them back home.
At Kololo High School, teachers are in school and the school headmistress informed teachers and students that the school will not be a part of the strike.
In the districts of Masaka and Rakai, the teachers have bowed to government pressure and business is running smoothly.
The workers union has lined up a group of lawyers who are set to defend the striking teachers against any intimidation barring them from being part of the  industrial action.
The chairman General of the National Organization of Trade Unions Wilson Owere says the legal aid clinics which they have put in place are meant to protect the rights of the teachers following reports of intimidation especially from the government.
He says the government should focus on addressing the teachers concerns through dialogue and not coercion.