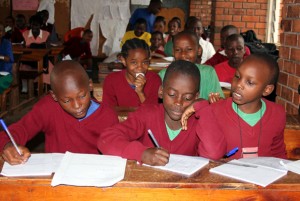 The Ministry of Education has vowed to put more emphasis on fighting exam malpractice, promotion of discipline in schools and skills development.
The permanent secretary Dr. Rose Nassali says increased cases of Drug abuse and strikes in schools are a major challenge.
She says together with school heads, they are to put in place new strategies to address the situation.
She was this morning officiating at the opening of senior one selection exercise at Wonder world in Kansanga, a city suburb.
Meanwhile the chairperson of selection committee Martin Omagol says cut off points for the last selection have been maintained by most schools.
The two-day exercise is expected to close tomorrow.
The senior one students are expected to report for their first schools term on February 24th