By Moses Ndhaye
Hundreds of Muslims have gathered at Nakasero Mosque to pray for peace.
This is after the mosque was besieged by security operatives believed to be from the police anti-terrorism unit and Chieftaincy of military intelligence.
Some offices at the mosque have been vandalized.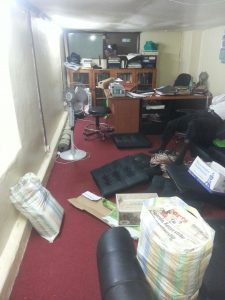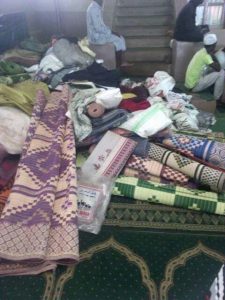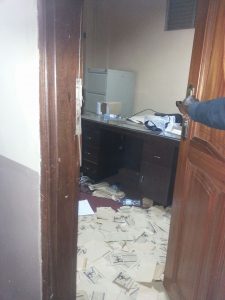 The police is however still tight lipped on the matter.
Addressing a news conference at the mosque this morning,  Sheik Sulaman Kakeeto has asked all Muslim leaders around the country to fight on for the sake of their faith.
He says that all victory comes from God and so he is optimistic that those persecuting Muslims are fighting a losing battle.
Some of the sheikhs at the mosque including their leader Shekh Yunus Kamoga are currently battling charges relating to the killing of Muslim clerics.