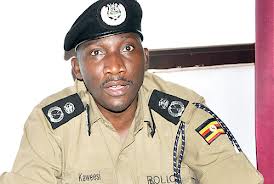 Security has been beefed up along Uganda-South Sudan border following the increasing number of South Sudanese entering the country.
According to a police report, over 200 Sudanese enter the country through Nimule every day.
The police director of operations Andrew Felix Kaweesi says that as they study the cause of this influx, they have deployed strategically to avert any possible negative outcome.
The development comes at a time when the area has just recovered from tribal clashes over a land dispute that also claimed some lives.
Meanwhile, Police in Aswa region have embarked on resettlement of South Sudan refugees that are flocking the country on daily basis.
According to the area police, the number of people crossing into Uganda has shot up to over 250 from 200 last weekend.
Aswa region police spokesperson Jimmy Patrick Okema tells KFM that they have now temporarily settled them at Elegu primary school as they wait for government to transfer them further to recognized camps.
Story by Samuel Ssebuliba