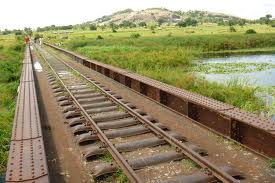 The select committee on the standard gauge railway project has been granted an extension by the Speaker of Parliament.
The select committee was set up in Nov last year to investigate irregularities in the procurement process of the Standard Gauge railway project.
Committee chairperson Eng. Kafeero Sekitoleko has told parliament that while they have met several witnesses, there is still some information needed from China.
He says the critical information is from the country's ministry of works and transport and can only be got in the next three weeks, asking for an extension of the same period.
The select committee on the Standard Gauge Railway project was due to present its final report this month.
Story by Benjamin Jumbe