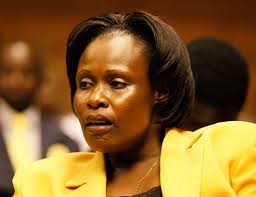 The selection of senior five students has kicked off with schools relaxing the cut off points.
Schools like Mengo senior Secondary School have set their points at 21 for boys and 18 for girls.
Ndejje Senior Secondary school has set 20 points for girls and 22 for boys.
Gombe Senior Secondary School has set the bar at 21 for boys and 24 for girls.
Masaka Secondary School is taking on students with 38 points for boys and 42 points for girls
We spoke to the headmaster Bweranyangi girls, David Turyamusiima who attributes the decision to relax points to the general poor performance.
Meanwhile Career guidance master at Iganga Senior Secondary Robert Eremye is happy that more students are taking on sciences but advises those with low points to go for arts.
However, some of the traditional schools have shunned the exercise with many of their tables seen unoccupied.
Notable among them is Gayaza high school, Makerere College, Trinity College Nabbingo, St Mary's college Kisubi, Namilyango College, St Mary's Namagunga and Kings College Buddo among others.