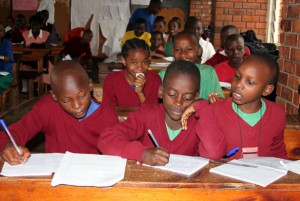 Senior one-students in government schools are expected to officially report for first school term today.
Over 400,000 candidates who passed out of the over 500,000 pupils who sat last year's Primary Leaving Exams are eligible to join senior one.
The commissioner for secondary schools Francis Agula says all government schools have the capacity to handle the incoming students after the government released the capitation grants.
Agula has however called on parents to provide their children with scholastic materials such as books, uniforms and meals since the government does not cater for such.