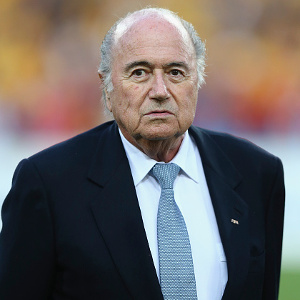 A Fifa electoral committee has approved incumbent Sepp Blatter and three rivals for an election for the presidency of football's global governing body to be held on May 29.
Blatter, who has been in the post since 1998, is opposed by Dutch federation president Michael van Praag, Jordanian Prince Ali bin Al Hussein, a Fifa vice-president, and Portuguese football great and former Ballon d'Or winner Luis Figo.
According to the AFP, a Fifa statement issued earlier today said all four had passed "integrity checks" so they could be allowed into the election.