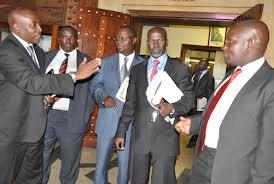 Kalungu West MP Joseph Ssewungu is seeking to block the reading of the national budget.
Ssewungu together with a human rights organization called Initiative for Social and Economic Rights has filed an application seeking an injunction blocking the process until court hears his main petition seeking the revision of government grants to UPE schools.
Sewungu wants the High court to compel government increase of the capitation grant because the reduction will affect education at primary level.
Government reduced its grant to universal primary schools from 7,560shs to 6800shs per pupil.
The application is set to be heard on May 8th before high court registrar Eleanor Khainza.
Meanwhile educationists have described the move as suicidal.
Executive Director Private Teachers Association Patrick Kaboyo says members of parliament should strongly oppose the adjustments.