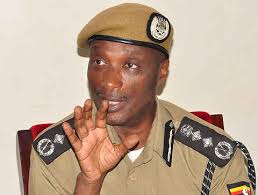 Police is seeking Sh.12 billion to fight terrorism and transnational crime.
Presenting the 2014/15 budget estimates before the defense committee of parliament, the undersecretary at the Internal Affairs ministry, Rogers Muhirwa said the funds will help in strengthening the detective arm to respond to the threats.
This comes amid fresh terror alerts issued by both the US and Kenya following recent twin terror attacks in the coastal town of Mombasa and the capital Nairobi.
The police team that is led by the Inspector General of Police Gen. Kale Kayihura and state Internal Affairs minister James Baba is still before the committee.
Meanwhile, following yesterday's terror alert issued by the US embassy, police in Uganda are scaling up security ahead of next month's martyr's day celebrations.
Yesterday the US warned of a looming terror attack on places of worship between May and June.
The police spokesperson Fred Enanga has called for calm adding that they are on high alert and are taking appropriate measures to thwart any threats.