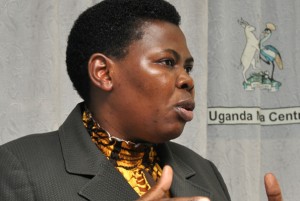 Implementation of the national ID project has received a big boost.
This is after cabinet approved its supplementary budget of 138 Billion Shillings.
Addressing journalists at media Centre today, the information and National Guidance Minister Rose Namayanja said the approval was done yesterday during a cabinet meeting and says the money is to be given to the national citizenship and immigration Control.
She further says two other supplementary budgets for the Ministry of East Africa Community Affairs and for the Police to cater for more recruitment were approved.