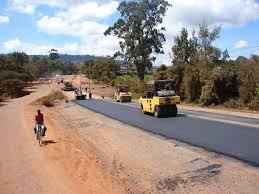 Government is concerned that 70 % of the contractors do shoddy work.
Works minister Abraham Byandala attributes this to the lengthy bidding process which gives incompetent companies a chance to take on contracts.
Byandala calls for a change in the Public Procurement and Disposal of Assets Act to ease the process if such contractors are to be eliminated.
The minister was speaking at a conference organized by the Uganda National Roads Authority to mark 5 years since its inception.
The World Bank representative at the conference, Mustafa Ndhaye reiterated their commitment to supporting government's efforts in improving the road sector.