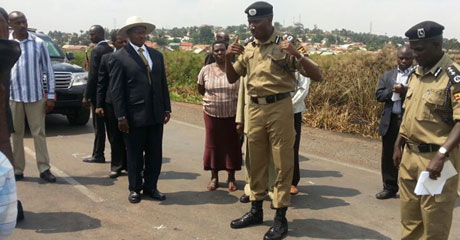 The families of the victims of the weekend fuel tanker accident are to be given Shs 5m each as financial support. This is according to a directive by President Yoweri Museveni.
The Minister for Presidency Frank Tumwebaze says the State House comptroller has been directed to get in touch with the affected families.
He says the statehouse controller is to work with police in identifying the families to benefit.
This follows the president's visit to the accident scene in Namungoona and the victims at Mulago Hospital this morning.