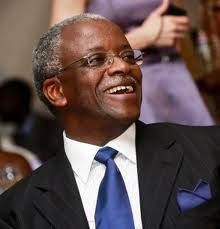 Taxpayers may have to fork out about Shs 7 trillion over 60 years to pay for compensations as court awards to individuals.
The chairman of the Legal and Parliamentary Affairs committee, Stephen Tashobya says the justice sector is seeking for over 200 billion shillings to pay claims stemming from human rights violations and loss of suits in court this coming financial year.
The committee met the Attorney General's office, as well as the Director of Public Prosecution to discuss the sector budget however the meeting flopped after the Prime Minister; Amama Mbabazi failed to turn up.
The Attorney General, Peter Nyombi says the judicial sector requires more funding to run operations, but the kitty is not enough, especially for compensation which may affect their allocations.
Mbabazi is expected before the committee tomorrow.