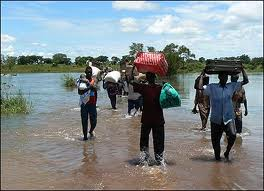 Sironko district has been cut off from the neighboring districts after heavy rains washed away the bridges.
Three bridges that connect Sironko to Mbale cannot be used by motor vehicles forcing travelers to use longer access routes that are also poorly maintained.
According to the woman MP for Sironko district Wadada Famiar, one of the bridges that were washed away was fixed about month ago and movement is now transportation of farmers' produce from the villages to the only market in Mbale town in almost impossible.
She has asked the Uganda National Roads Authority to devise temporary transport alternative for the people as they fix the bridges.