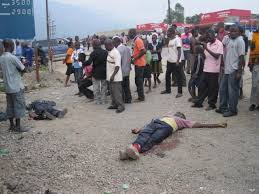 The Opposition in Parliament has expressed its disappointment over the slow investigations on the Rwenzori tribal clashes.
The Leader of Opposition, Wafula Oguttu told the House this afternoon that there has not been any regular updates from government on the matter.
He says there have been several reports about brutal torture of suspects and mass grave burials; however no explanations have been made.
However, Defence Minister, Crispus Kiyonga explained that government would have a report ready once investigations are complete.