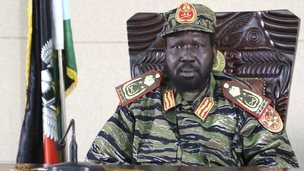 The South Sudan government has rescinded its earlier decision on banning all foreign workers.
The government in war-torn South Sudan has said that it will not be expelling any foreign workers, reversing a policy announcement made the previous day that met with protests from aid agencies and neighbouring countries.
Yesterday the South Sudan government announced a ban on all foreign workers, giving them up to 15th October to leave the country and their jobs taken up by the nationals.
However, according to the AFP, Foreign Minister Barnaba Marial Benjamin has told reporters that all foreigners are very much welcome to the country.
"We would like to make a clear statement that there is no statement in the Republic of South Sudan saying that they are expelling foreign workers in this country. The government of South Sudan is not expelling any foreign worker in South Sudan," Marial Benjamin told reporters.
"I can assure the fellow Kenyans in this country, not only Kenyans alone but Ugandans, Eritreans, Ethiopians and all the other neighbouring countries who are here, they are all very much welcome to this country," he added.
South Sudan has been gripped by civil war for the past nine months, with aid agencies warning that the world's youngest nation is on the brink of a man-made famine.
Earlier Legislators had expressed bitterness over a decree by the South Sudan government to expel all foreign workers.
MPs Geoffrey Ekanya, Peter Ogwang, Baker Ssali and Wamanga Wamai say this move is bound to jeopardize its international relations and efforts to restore stability in the world's youngest nation.
Ugandan traders operating in South Sudan too, had asked government to intervene.
The chairman of the Association of Ugandans Operating in South Sudan Rashid Manafwa said many traders did not want to return and give up their businesses.
He also challenges government to devise means of retaining labour within Uganda to avoid such discrimination abroad.
Currently over 1 million Ugandans are operating in South Sudan especially in the capital Juba.