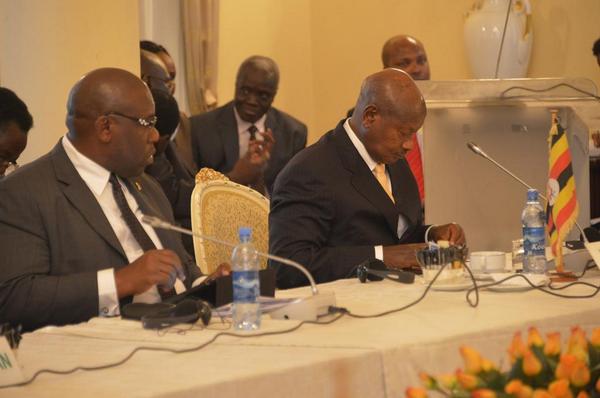 South Sudan's warring leaders have today signed a fresh cease-fire deal vowing to end more than eight months of conflict.
East Africa's regional IGAD bloc which mediated the talks between President Salva Kiir and his sacked deputy Riek Machar, called on the leaders to forge a unity government within 45 days.
The mediators have also threatened sanctions should the agreement fail once again.
Three previous cease-fire commitments have been broken within hours.
Ethiopian Prime Minister Hailemariam Desalegn said at the summit of east African leaders, that there are serious consequences for any party which violates agreements.  "We are sending a clear message to the leaders of South Sudan. So delaying in the procedure will not be acceptable – if not the region will take action," he said.
Kiir and Machar last met in June, when they agreed to form a unity government within 60-days but the deadline was missed amid continuing war.
Thousands of people have been killed and more than 1.8 million have fled the civil war.
The IGAD communique expressed "serious concerns over the worsening humanitarian situation in South Sudan where millions face famine, and which presents a threat to the national security of the entire region".
Regional leaders at the summit included Djiboutian President Ismail Omar Guelleh, Kenya's Uhuru Kenyatta and Uganda's Yoweri Museveni.
Ugandan troops are supporting South Sudan's government forces in the battle against the rebels.