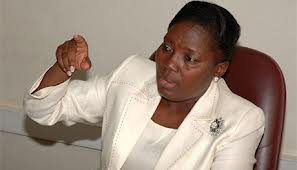 Failure by Ugandans to cast the ballot is a sign of poor democracy.
The Speaker of Parliament, Rebecca Kadaga has castigated citizens who do not participate actively in the electoral process.
While opening a national dialogue to mark International Democracy day today, Kadaga says citizens should not complain of the caliber of leaders in power if they do not take part in voting for them.
Meanwhile, Kadaga has warned that the delays by government to table legislation on constitutional reforms may create uncertainty among Ugandans.
Some of the reforms being pushed for by the civil society are an independent Electoral Commission and a clear separation of funding between the state and political parties.
Meanwhile, Women and youths should not allow leaders to use them for political gain.
Human rights activist and former ethics minister, Miria Matembe says the era of politicians taking advantage of the vulnerable groups is long gone.
Matembe notes that youths and women are used to canvass votes during campaigns but are forgotten after elections.
She adds that the two groups should use their voting bloc to elect leaders who will champion their rights at all cost.