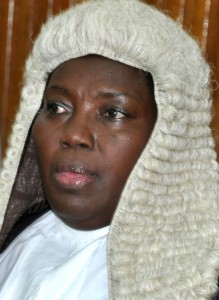 The Speaker of Parliament, Rebecca Kadaga has directed the Internal Affairs ministry to explain discrepancies surrounding the National ID project.
This is after Madi Okollo County MP, Martin Drito revealed that the tribe of his constituents had been changed from Madi to Lugbara, yet the community is fully recognized in the Constitution.
Drito says this is changing the identity of the Madi community hence need to rectify the mess.
The Internal Affairs minister, Gen. Aronda Nyakairima was asked to make a statement, as well as a statement on the progress of the exercise.
Mass registration of citizens kicked off last month amid irregularities on identification documents, lack of adequate forms, while in some areas, there is no equipment to register people.