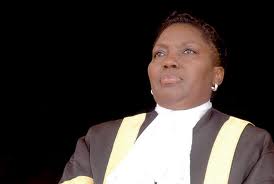 The Speaker of parliament, Rebecca Kadaga has directed the Internal Affairs ministry to produce a report on the ongoing national ID project.
Mass registration of citizens kicked off last month amid irregularities on identification documents, lack of adequate forms, while in some areas, there is no equipment to register people.
Kadaga reveals that in some areas, the names of villages and sub counties have been changed, which is questionable.
She says the minister should explain the discrepancies on Thursday.
The ultimate penalty upon conviction is 10 years in jail or a fine of Shs 5m or both.