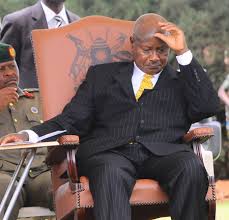 State House has described as outrageous, media reports indicating that its budget had hit a record Shs 200 billion.
In a statement, the Presidential Press Secretary Lyndah Nabusayi says the allegations are not only alarming but also ill-intentioned and intended to bring President and the Institution of State House into disrepute.
She explains that States House is rather perennially underfunded.
She says State House is mandated to provide at all times support to the Presidency to facilitate effective and efficient performance of its constitutional and administrative responsibilities and to cater for the welfare and security of the President, the Vice President and their immediate families.
The statement adds that while the institution of State House also submits detailed budgets estimates, it has continued to suffer budgetary shortfalls that constantly necessitate supplementary funding every year.
This is because of underfunding caused by limitations in resource allocations within ceilings set by the Ministry of Finance.