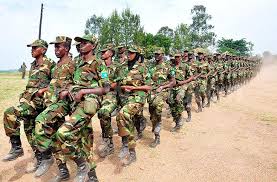 The UPDF is asked to stay off South Sudan assets.
A section of legislators has warned the Uganda army not to fall in the same pit as it did in DR Congo.
A 2002 UN report implicated Uganda forces for plundering minerals when it launched an invasion of DRC in 1998 to hunt for the LRA rebels without approval of Parliament.
Kyadondo East MP, Ibrahim Ssemujju Nganda says the 10 billion dollars billed to Uganda has never been paid yet the same might happen in South Sudan, if the legalities surrounding its deployment are not cleared.
This comes as UPDF troops continue to fight alongside the South Sudan army against rebels led by former Vice President Riek Machar.
The fighting that broke out in December last year has left thousands killed and many more thousands displaced