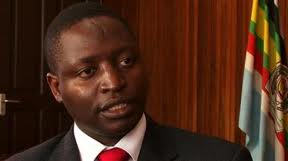 Ndorwa West MP, David Bahati says the latest move by the US government to impose fresh sanctions against Uganda is unfortunate and a show of double standards.
US officials have slapped travel bans on officials involved in human rights abuses against gay people, as well as cut funds to a number of programs the US has been running with the Ugandan authorities.
Bahati, who initiated the Act into Parliament, says the US government should come out clearly on their stand, adding that Uganda can do without their financial support.