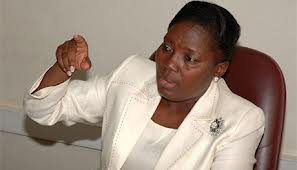 The speaker of parliament Rebecca Kadaga has asked the world vision in partnership with the Greater North parliamentary Forum to find ways of handling the challenge of street children from Karamoja.
While signing a Memorandum of Understanding between the forum and the NGO at parliament, Kadaga said this has remained a big problem.
She says the plight of these children must be addressed, asking that through this partnership, a solution to the factors leading these children to the streets are addressed.
Through this collaboration, the World Vision and the forum will work to help communities especially the most vulnerable mothers and children, overcome poverty and injustices so that they can enjoy decent livelihoods.