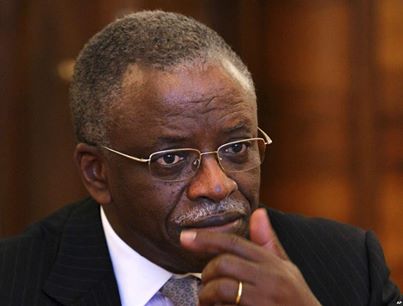 The Uganda National Students Association (UNSA) has come under attack from top NRM cadres and security officers for hosting former Prime Minister Mr Amama Mbabazi during a recent charity event, with top leaders receiving death threats, can reveal.
According Daily Monitor , the students' body which boasts a membership of at least two million students across the country's secondary schools and universities, last week hosted Mr Mbabazi as chief runner and guest of honour in a charity run aimed at creating awareness on the plight of students in West Nile and Karamoja sub regions.
Since then, the leadership of the association has endured sleepless nights, with senior government and security officials calling for its disbandment over its perceived link as Mr Mbabazi's possible political launch pad to capture the swing youth vote.
The embattled NRM secretary general was fired by President Museveni for what political commentators have linked to his perceived or real presidential ambition despite perennial silence by the veteran politician on the same.
In an exclusive interview with this newspaper yesterday, Mr Abubaker Matanda the UNSA president revealed he has since received threats on his life and cautions from people claiming to be senior army officers to tread carefully and watch his back.
In a text message to his cell phone, a sender claiming to be a top army officer writes, "Matanda you messed us up. Don't do it next time, this should provide a lesson for you to learn or else you stand the heat."
Another senior government official, whose identity we have withheld for legal reasons wrote, "Be sure comrades controversy will split you up. Avoid intrigue, dishonesty and untactical (sic) decisions. I personally hate dishonest characters, period! If you keep eating your cake forget having it intact. Watch out all my young comrades. Wish you well."
Another message volunteers counsel, "UNSA, you should avoid playing politics. It will make us lose focus and people might mistake your intentions."
A cross section of other leaders in the association who declined to be named for fear of reprisal told this reporter they had received death threats, "if we do not give up on giving Mbabazi such a big platform."
Mr Matanda however denied allegations that the national students' umbrella body was being politically used by Mr Mbabazi, arguing that, "he is only responsive to our invitations and never gives us a second thought."
You can get more details of this story in the Daily Monitor.