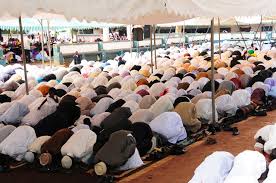 The office of the Supreme Mufti has disassociated itself from what it has described as unprincipled call for unity by the leaders at Old Kampala.
This is after the leadership of the Uganda Muslim Supreme Council organized a national unity prayer session slated for Friday at the Old Kampala mosque.
However, the spokesperson of the Kibuli sect Sheikh Hassan Kirya has told journalists at a news conference held at Kibuli mosque that the spiritual status and integrity of the people behind this move is suspect especially with regard to their conduct towards fellow Muslims.
Sheikh Kirya is instead asking that the council addresses the root cause of disunity.
He adds that such a move would undermine the efforts by the president to restore harmony within Uganda's Muslim community.
The Kibuli group has also demanded for an apology from the supreme council leadership for mismanaging Muslim properties.
This comes at a time when the Muslims in Uganda are grappling with sharp divisions that have been deepened by the rest killing of clerics that is yet to be resolved