The police in Mbarara are holding two suspected terrorists and are hunting for more still at large.
The Officer in Charge of the Crime Investigations and Intelligence department at Mbarara police station, Taban Chiriga has confirmed the development without disclosing the identities of the suspects to avoid jeopardizing of the investigations.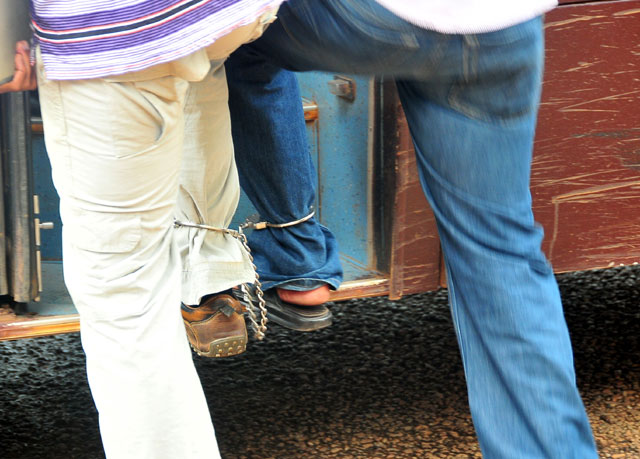 He explains that on the night of 16th October a group of unknown people unlawfully participated in criminal acts trying to set ablaze, and destroy bridges and electric poles in Mbarara town.
Chiriga adds that the suspected terrorists also set heavy fire on Katetebridge that connects Mbarara town to Nyamitanga division, and Ngaromwenda bridge along Mbarara Kabale high way before block the road with heaps of stones.
Chiriga says preliminary investigations indicate that the motive for these criminal acts was political.