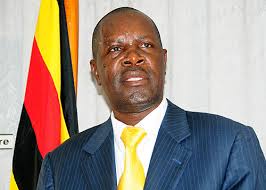 Sweden has joined a growing list of foreign countries that have cut aid to Uganda over the anti-homosexuality act.
The country has announced withdrawal of $10.1m that was meant for budget support.
The law, which outlaws acts of homosexuality, has drawn backlash from the Western world, prompting the World Bank to suspend a 90 million dollar loan package aimed at strengthening the country's health care system.
The Netherlands has also frozen a 9 million dollar subsidy to the judicial system, while Norway has announced that it is reconsidering financial aid to Uganda.
In a statement, Sweden's Minister for International Cooperation, Hillevi Engstrom says with Uganda's insistence to pass the legislation which is a violation of rights, it has chosen to suspend government to government payments, except for research cooperation.
Engstrom says the move is to send a clear signal to Uganda that its passing of legislation has consequences.
However, government spokesperson, Ofwono Opondo says Uganda can survive without foreign aid.