The just concluded election petition in which former premier Amama Mbabazi, sought to nullify president Museveni'svictory cost the Ugandan tax payer Shs10bn.
The petition was dismissed last week on account of lack of evidence.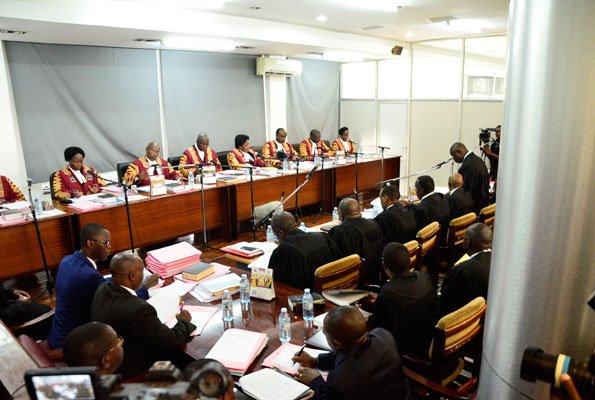 According to the ministry of finance spokesperson Jim Mugunga, the money was used to facilitate the Supreme Court, Attorney General's Chambers and pay private lawyers who beefed up the Electoral Commission defence.
Mugunga also confirms that the Ministry of Justice requested a supplementary of Shs14.4b of which Shs2.7b was for the election petition.
Electoral Commission officials had also presented a request of Shs3.1b as opposed to Shs1b previously reported as the budget for external lawyers.
Another Shs5bn was requested by Judiciary to facilitate election tribunals, court operations and case backlog.
Mugunga says the Attorney General requested for Shs2.7bn to manage the presidential election petition case.
The supplementary was allowed and is before parliament for consideration."
This expenditure has however, been described by the Forum for Democratic Change spokesperson, Ibrahim Ssemuju as "unacceptable.