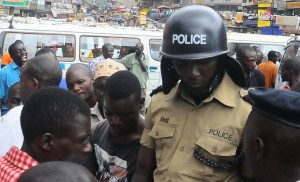 City taxi drivers are at it again. They have parked their cars in protest of the decision by Kampala Capital City Authority (KCCA) to move them to USAFI Park.
The drivers say that there is no space in USAFI with limited exits and a single entrance.
KCCA moved 16 stages from the old park to USAFI market yesterday amid opposition from the drivers.
KCCA spokesperson, Peter Kawuju says this is intended to decongest the city asking the drivers to cooperate.